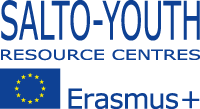 Important changes in the YiA Programme Guide 2012
For years 2012-2013 European Commission allocated additional funds for cooperation within Youth in Action Programme with the countries of the Eastern Partnership countries creating "Eastern Partnership Youth Window".
This window will provide additional funding in order to support a higher number of projects and participants from the six Eastern Partnership countries: Armenia, Azerbaijan, Belarus, Georgia, Moldova, Ukraine. The additional funds will be managed both at centralised and decentralised level.